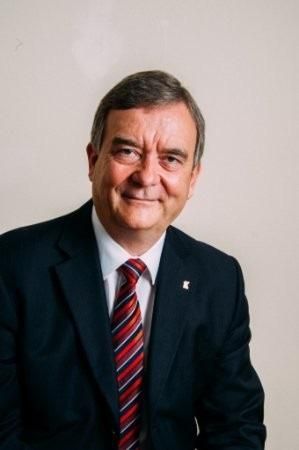 Vince Arnold
CIBSE Board Member and Trustee
Vince has recently taken early retirement having enjoyed a full career in Building Services Engineering ranging from Apprentice to Managing Director.
He holds a BA (Hons) in Engineering Technology. In 2005 he became a Fellow of CIBSE. Vince is also a Member of the Institution of Engineering and Technology and a Member of the Water Management Society. Since 1998, Vince has been an active member of CIBSE. He is a Professional Membership and Registration interviewer. He held the position of Chairman of the CIBSE Membership and Registration Panel for over 14 years, mentoring numerous Engineers through to successful Chartership. He is past Chair of the Education, Training and Membership Committee. Vince took on the role as CIBSE Board Member and Trustee 18 months ago and is currently a Member of The Engineering Council's Registration Standards Committee and CIBSE Council.
Vince started his 45-year Building Services Engineering career in Royal Mail as an Apprentice Electrician and then completed his University Degree to become a Chartered Engineer. Vince was appointed to Senior Associate for National Design Consultancy (NDC), then part of Royal Mail. He played an active part in NDC becoming a private limited company through a Management Buyout and as Director, managed the London practice for almost 20 years.
Vince has experience working at all levels across the full range of Building Services Design, Project Management, Maintenance, Health & Safety and Statutory Compliance. He has worked for both the Public and Private sectors. He is an experienced Project Director, responsible for a number of multi-site national refurbishment projects, delivering on time, cost and quality, whilst meeting all legislative requirements.
Whilst working across all disciplines, Vince has specialised in the control of Legionella in Water Systems for the past 32 years. His work included creating company policies, training staff, auditing maintenance regimes, coaching and training clients to achieve legislation compliance and managing remedial works projects across large national estates. His passion for this specialism founded Grinstead Consulting Engineers in 2016, providing specialist Consultancy Services across a range of sectors including Local Government, water hygiene and national retail companies. Vince created a successful legionella awareness training course accredited for CPD by CIBSE.
Vince is actively involved in various committees within CIBSE, The Engineering Council and BSI with the objective of raising standards of competency and behaviours throughout the building industry, following the Grenfell Tower tragedy in 2017.
Now an active Board Member, Vince enjoys 'putting back' into our Industry, inspiring others to also enjoy a successful, challenging and enjoyable career in Building Services Engineering.