13 Jun 2021
Meet two of the world-leading suppliers in HVAC returning to the show this year...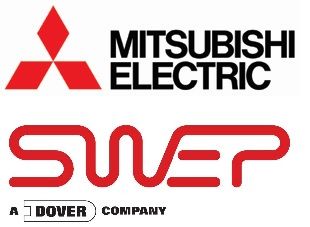 SWEP have exhibited at Build2Perform Live for many years now and are a leading supplier of brazed plate heat exchangers for HVAC and industrial applications.
SWEP is at the forefront of developments to make the most efficient use of energy, material, and space, the technology and is quickly winning ground around the world.
If you'd like to learn more about SWEP, view their exhibitor listing for more information and contact them directly.
Mitsubishi Electric were new to the show last year and are looking forward to returning again in November.
Mitsubishi Electric is a leading supplier of HVAC equipment. Decades of dedicated research has enabled them to provide customers with an advanced range of products, from air conditioning units, to air source heat pumps that offer complete design flexibility to provide the perfect internal environment for every building type.
Visit their company profile for more information and to contact them.
VIEW PROFILE