30 Jul 2021
Exhibitors "Under the Spotlight": Daikin Applied & Xtralis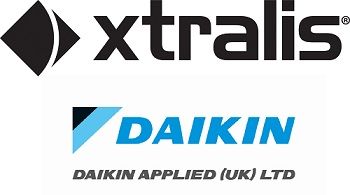 Daikin Applied UK
(formerly McQuay UK) is the market leader in energy efficient AHU and chiller products and servicing. A technology and sustainability leader in the HVAC industry, they are pushing the boundaries of the industry to generate value for people and the environment.
Interested in finding out more and speaking with Daikin Applied (UK) Ltd? View their profile to contact them directly.
Xtralis
is a leading global provider of powerful solutions for the very early and reliable detection of smoke, fire, and gas threats. Their technologies prevent disasters by giving users time to respond before life, critical infrastructure or business continuity is compromised.
Think this could be useful for you? Or want to discuss options with Xtralis? View their profile for more details.